MFS was founded in 2006 and we have grown year on year since incorporation. Our knowledgeable team is filled with professionals, who are not only excellent at what they do, but are friendly and personable, all sharing the common goal of putting our clients' at the forefront of everything we do. We are full Members of the National Association of Commercial Finance Brokers (NACFB) and the Financial and Intermediary and Broker Association (FIBA).
Executive Business Support
The executive business support team provides professional, dedicated, support to the CEO. On top of providing additional support to senior management and investors at MFS. They are responsible for ensuring the bespoke, MFS service, is provided to all. Not just to our Bridging Loan clients, but also business stakeholders, and of course our investors throughout the day-to-day activities of business here at MFS.
Maria Gilbert
Executive Assistant
Laurence Parkinson
Office Reception / Admin Assistant
The Buy-To-Let Mortgage Team
The Buy-To-Let Mortgage team consists of all the MFS team members who will be on hand to answer any questions or work behind the scenes on providing fast and bespoke buy-to-let mortgages to both our intermediaries and direct clients.
Mike Cook
Chief Mortgage Officer
Simon Tippet
Head of Change
Roxhannah Ryan
Senior Analyst & Corporate Investor Relationship Manager
Sales and Business Development
The sales team are out and about, touring the country to get the message out there that MFS can provide fast, bespoke bridging loans to brokers looking for solutions for their clients. MFS take our intermediaries businesses as seriously as we take ours, and the business development managers showcase this to their networks, many of which they already have long-term working relationships with. You will also often see the sales team at Industry networking events and shows.
Imogen Williams
Regional Sales Manager
Zahira Fayyaz
Senior Business Development Manager
Paul Ratcliffe
Senior Business Development Manager
Alan Collins
Business Development Manager
Harjeevan Johal
Business Development Manager
Neil Patel
Business Development Manager
Oliver Watts
Business Development Manager
Charles Kasote
Business Development Executive
Specialist Underwriters
The underwriting team process each enquiry as it is received to provide a solution for the client or broker. Our underwriters are highly skilled and can therefore judge each deal on its individual merits – they do not use automated tick boxes to make decisions. This enables them to create solutions that are fit for purpose and consider any complex circumstances in play. They also ensure that initial terms are within just four hours, reiterating our commitment to them and their plans.
Scott Lord
Underwriting Manager
Craig Reiselson
Senior Underwriter
Wayne Fitzpatrick
Senior Underwriter
Richard D'Souza
Underwriting Manager
Sumit Sapra
Senior Underwriter
Emma-Leigh Williams
Senior Underwriter
Sonal Kavri
Junior Underwriter
Jemma Vaja
Junior Underwriter
Olivia Cheeseman
Junior Underwriter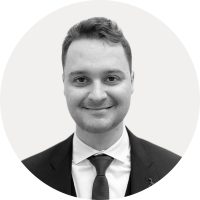 Ross Laurie
Junior Underwriter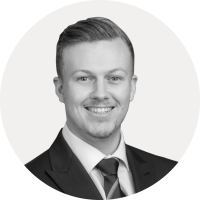 Zack Attree
Assistant Underwriter
Hayley Cook
Assistant Underwriter
Gilles Louth
Assistant Underwriter
Jeanne Kane
Assistant Underwriter
Omkar Hushing
Underwriting Manager
Shaun Bains
Senior Underwriter
William Merry
Underwriter
Parisa Godaz
Assistant Underwriter
Lina Baronaite
Assistant Underwriter
Corporate Investor, Loan Management & Compliance Team
The audit team use their analytical skills to ensure that the customer experience of each individual loan is smooth for the duration of the loan for the client. They work closely with both brokers and direct clients to make sure that they know what they can expect from MFS throughout their journey with us, as well as communicating what we need from them to provide clarity throughout the life of the transaction, as well as afterwards.
Zeeshan Khan
Head of Compliance & Corporate Investors
Gianrovic Gulino
Loan Manager
Roxhannah Ryan
Senior Analyst & Corporate Investor Relationship Manager
Faraz Khan
Analyst and Corporate Relationship Support
Armando Carrasco
Finance Analyst
Tyler Beazley
Loan Manager
Jake Reynolds
Loan Manager Assistant
Rahul Patel
Assistant Loan Manager
Jack Bonner
Team Assistant
Navreet Grewal
Loan Portfolio Assistant
Tery Anoma-Kanie
Junior Analyst
Marketing and Communications
The marketing team are responsible for ensuring that the market know who MFS are, what type of bridging loans they do and how. They use all platforms to reach out to clients, brokers, investors, and the community with a transparent and clear approach demonstrating the values and ethos of MFS to provide high-quality customer service. They also make sure that our customer journey is continually reviewed and improved for the good of the client and its investors.
Tiba Raja
Executive Director
Leah Brunskill
Senior Marketing Manager
Alexandra Barker
Marketing & Event Coordinator
Stefanie Mros
Digital Marketing Manager
Connor Coombe-Whitlock
Content Writer
Jeton Kastrati
Graphic Designer
Viren Talwadekar
Senior IT Technician
The Individual Investor Management and Accounts Team
The accounts team are here to make sure that the rest of the business is acting responsibly with their spending and bridging loans are managed efficiently. As well as that, they use not just their accounting qualifications, but their high-level organisational skills to ensure that our stakeholders have payments released to them on time .This is the promise that they give our contacts to show them that we take them, and their business as seriously as we take ours.
Sharon Hewes
COO & Head of Private Investing
Ankit Shah
Senior Management Accountant
Georgia Giotitsa
Bookkeeper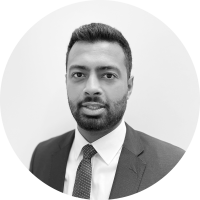 Dilshan Manamperi
Management Accountant
Parth Sidhpura
Private Investor Assistant
Alina Bidileci
Accounts Assistant
Property Management Team
The property management team specialise in maintenance and management of individual properties and developments. They follow rigorous guidelines to ensure safety and satisfaction is assured by all parties, from investors to tenants. They follow industry standards set by professional institutions such as UK Government, RICS, IVS, IPMS and IWFM to ensure standards are maintained. With over 30 years of experience and multiple properties already managed, we continue to grow our portfolio of investor properties.
Manos Chatzimichalis
Senior Surveyor / Senior Facilities Manager
John Asanya
Assistant Property Manager
Ida Maisara
Senior Property Administrator
Tomas Utmanas
Property Maintenance
Piotr Karman
Maintenance Operative